Baby Moisturizing Cream By CeraVe
Pediatric Dermatologists have always advised not to apply a cream on the baby's skin that contains fragrance, paraben, and other harmful ingredients. Using such kind of creams can harm the natural barrier of your baby's skin, making you feel worried.
On the other hand, they advise you to use a cream such as CeraVe Baby Moisturizing Cream that contains natural ingredients such as hyaluronic acid, niacinamide, and 3-essential ingredients to delegate your baby's skin. However, baby moisturizers should also contain cholesterol and fatty acids as they are found naturally in the skin.
Our Pediatric Dermatologists have developed CeraVe Baby Moisturizing Cream in such a way that can provide moisture and hydration to your baby's skin for up to 24 hours. Also, this cream is free of parabens, fragrance, and dye.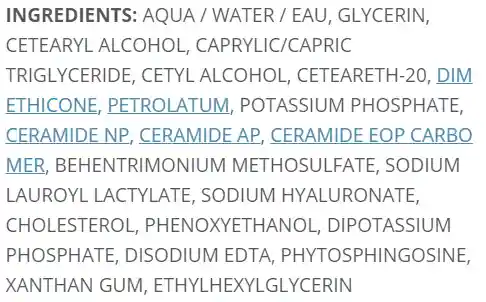 Apply this cream after consultation with a dermatologist. Use it away from the eyes. Rinse off the cream if contact with the eyes. Try to use it in the morning time so that your baby can get all-day moisture.