What is Biotin?
An easy-to-dissolve vitamin (member of the Vitamin-B Family) plays a vital role in cell growth, production of fatty acids, and metabolism of fats & amino acids.
Biotin can be found in various foods, including eggs, milk, leafy green vegetables, nuts, and whole grains. Moreover, you can also get them in the form of Biotin Supplements.
Health Benefits of Biotin:
Biotin has many healthy benefits including:
Helps to prevent congenital disabilities.
Aids in the production of energy.
Helps to maintain a healthy nervous system.
Promotes healthy skin and hair.
Helps to lower blood sugar levels.
For more information, click here.
Most Famous Biotin Brands in Pakistan:
There are many local biotin brands such as:
Abbott
Nutrifactor
Cipla
Dr. Reddy's
More are coming soon.
Most Imported Biotin in Pakistan (Brands-Wise):
There are many imported biotin brands available in Pakistan. Some of the most popular ones include:
Natrol
Now Foods
Swanson
Puritan Pride
Sports Research
More are coming soon.
Most-Used & Best Biotin Supplements in Pakistan:
The most used and best biotin supplements in Pakistan are given:
Click on the link for all Nature's Bounty Biotin Supplements in Pakistan.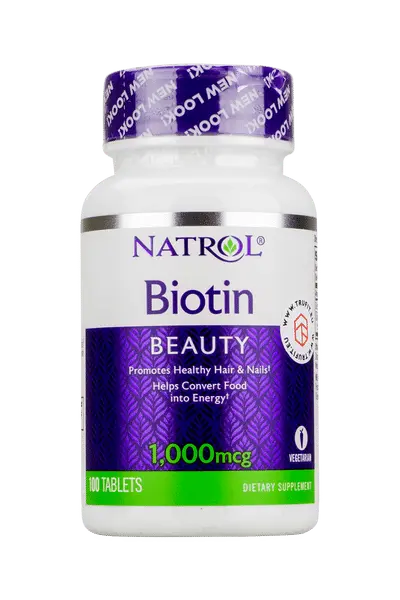 Natrol Biotin 1000mcg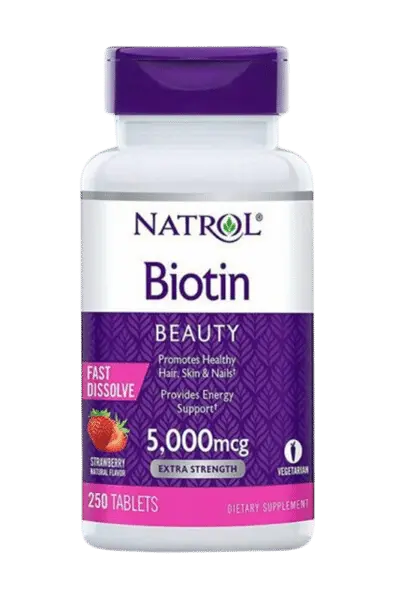 Natrol Biotin 5000mcg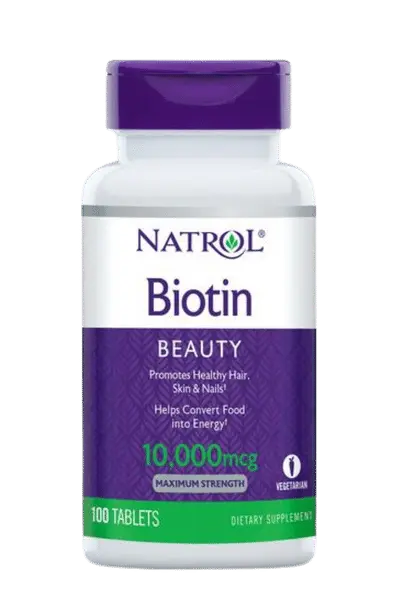 Natrol Biotin 10000mcg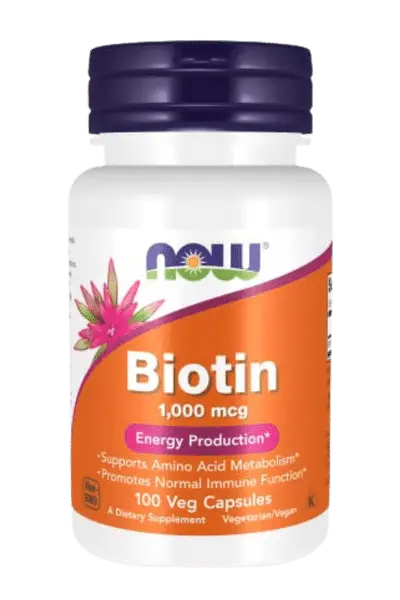 Now Foods Biotin 1000mcg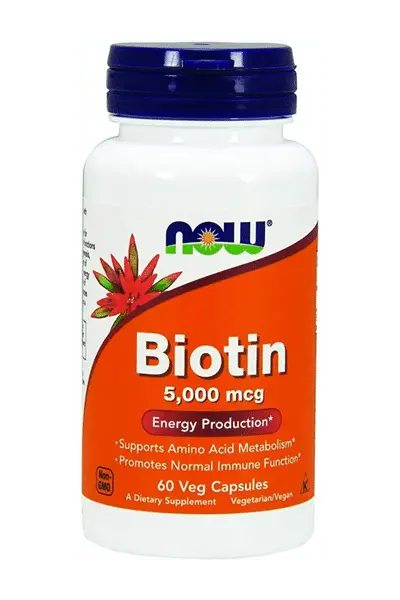 Now Foods Biotin 5000mcg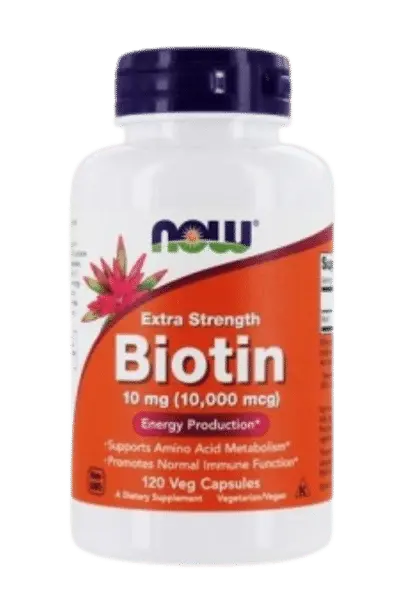 Now Foods Biotin 10000mcg
Swanson Biotin 5000mcg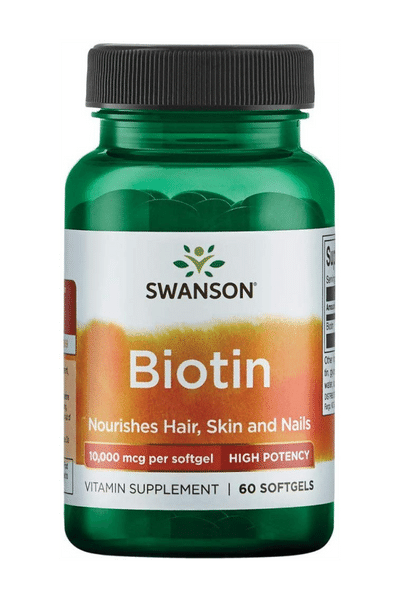 Swanson Biotin 10000mcg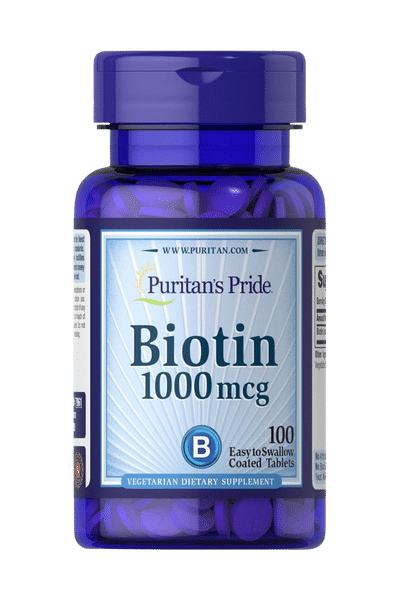 Puritan's Pride Biotin 1000mcg
Puritan's Pride Biotin 5000mcg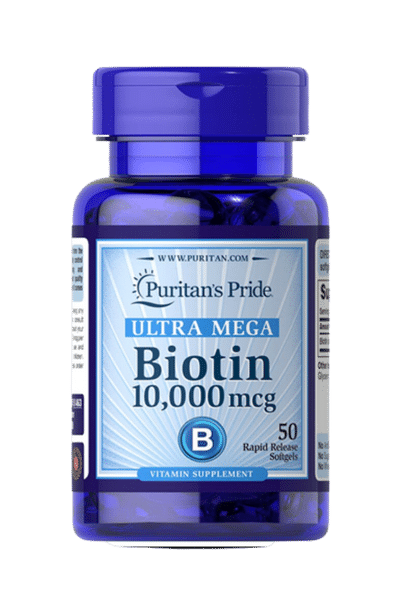 Puritan's Pride Biotin 10000mcg
Sports Research Biotin 2500mcg
Sports Research Biotin 5000mcg
Sports Research Biotin 10000mcg
Nutrifactor Biotin 2500mcg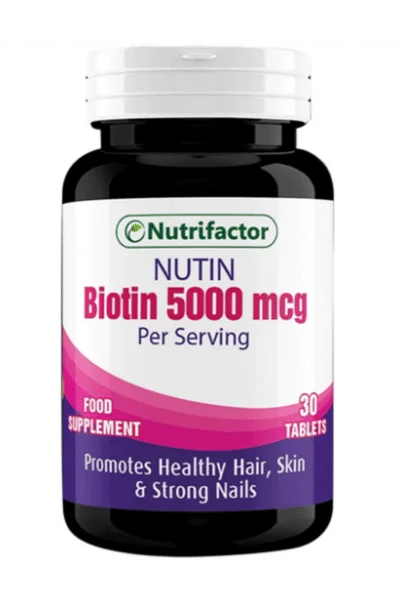 Nutrifactor Biotin 5000mcg
More are coming soon in the future.
How to take biotin?
The recommended biotin dosage is 35 micrograms (mcg) per day for adults. But sometimes, you may have to take more than 300mcg on the Doctor's instruction. It's best to get biotin from food sources, such as eggs, salmon, and nuts for the people who are allergic to supplements. However, biotin in the form of supplements is the best option for those who lack enough time to cook foods.
When should I take biotin?
You can take biotin at any time of day, with or without food.
Are there any side effects of taking biotin?
Most people don't experience any side effects from taking biotin. However, some people may develop acne or experience digestive issues. If you experience any adverse effects, stop taking the supplement and see your Doctor.
Should I use Biotin Supplements or Natural Sources for biotin?
It is better to use biotin supplements because they are more reliable and provide a higher dosage of biotin. However, you can also get biotin from food sources. The best food sources of biotin include eggs, salmon, nuts, and whole grains.